Joint Enforcement efforts
We engage in joint enforcement efforts with the Motion Picture Association (MPA) with their full support. When MPA finds pirated copies of Japanese content through their investigation, we join force with them and take appropriate measures against the infringer. The initiatives have been carried out since 2005 in order to seek further supports from local regulatory bodies in Mainland China, Hong Kong and Taiwan, where relatively large volume of pirated copies are distributed, and they have resulted in considerable achievements.
Slide to see the whole figure
Results of joint enforcement efforts (Between January of 2005 and March of 2022)
| | Num of Cases | Num of Seized DVDs, etc. | Num of Illegal upload | Num of Arrests |
| --- | --- | --- | --- | --- |
| Hong Kong | 1,316 | 1,615,878 | 210 | 1,274 |
| China | 13,790 | 4,395,284 | 0 | 304 |
| Taiwan | 2,206 | 981,064 | 15,949 | 2,219 |
| TOTAL | 17,312 | 6,992,226 | 16,159 | 3,797 |
Exposing pirate stores specializing in Japanese content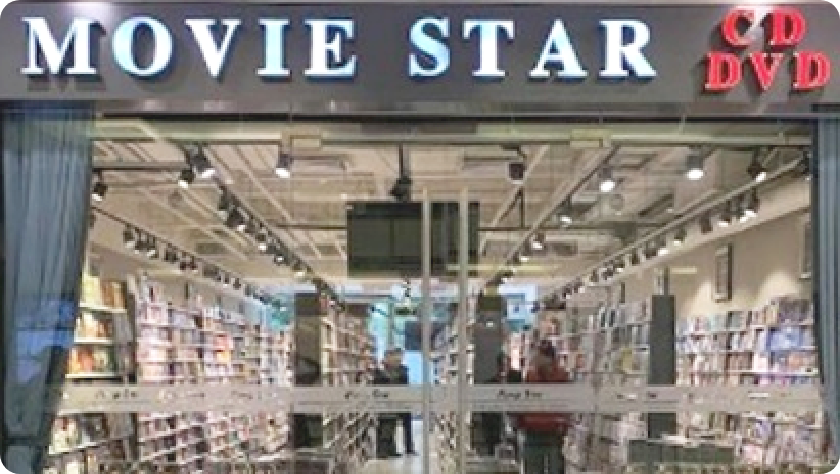 To counter the enforcement conducted jointly with MPA, pirate stores selling "only" Japanese content have become prominent in Taiwan, China, and other East Asian countries since around 2010. In particular, pirate stores targeting Japanese customers in the Changning District of Shanghai continued to operate on a large scale and boldly, despite a total of 32 administrative penalties being imposed through administrative procedures since 2011. On December 4, 2018, the criminal exposing of three stores was finally successful, with 85,000 pirated copies seized and three managers arrested. We have confirmed the complete closure of three stores in July 2019.
Exposure of illegal streaming devices (ISDs)
Illegal streaming devices (ISDs) that receive streaming infringing video content online and make it available on ordinary televisions have become a problem in many countries worldwide. All programs broadcasted in Japan can also be viewed free of charge in countries worldwide at approximately the same time. CODA has received information and consultation on ISDs from several regions of the world. The following are actual exposure cases CODA is involved in. In Taiwan, illegal streaming devices compatible with digital broadcasting of Japanese content were exposed for the first time in the world in 2018. In 2019, the first roundup against criminal organizations selling ISDs and illegal uploaders of copyrighted material took place. A total of 11 people were arrested for copyright law violations and money laundering. This led to the largest seizure of ISDs and computers in Taiwan in decades.
Regulation of sellers that specialize in counterfeit character goods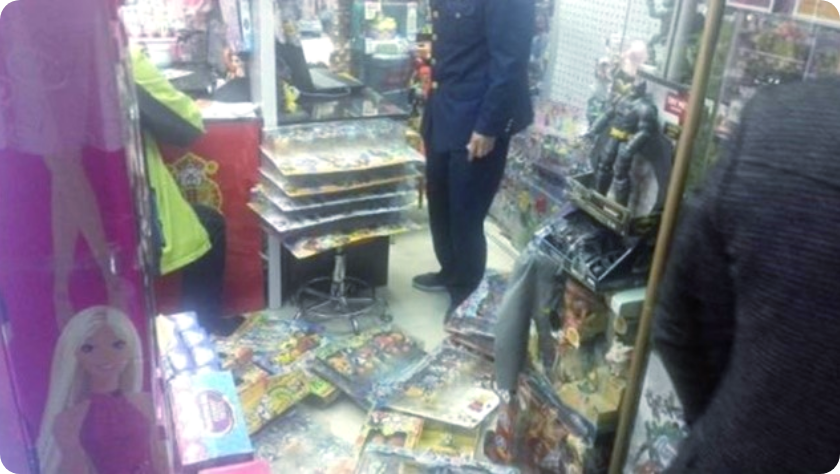 Retailers that were selling counterfeit character goods to which Japanese animation productions hold copyrights were administratively exposed based upon our complaint in China. Part of such character goods were not registered at the National Copyright Registration of the People's Republic of China (NCAC). However, by submitting the original legitimate merchandise, they were accepted as the subject of the administrative exposure. Whilst only very few enforcement based upon copyrights in and to such characters had been exercised in China, we trust that such administrative exposure shall be an epoch-making precedent to strengthen our enforcement efforts in the future.