On September 13, 2023, CODA gave a presentation at the Japan-Korea Copyright Seminar organized by the Agency for Cultural Affairs of Japan and operated by the Visual Industry Promotion Organization (VIPO).
This seminar was held by inviting four officials from the Ministry of Culture, Sports and Tourism (MCST), Korea's national administrative agency, including Ms. Young Ah LEE, Director, Cultural Trade and Cooperation Division, Copyright Bureau. Also, inviting from Korea Copyright Commission (KCC), Mr. Hyechang KIM, Director General, Copyright Research Bureau. The purpose of the seminar is to exchange information and share experiences regarding institutional and practical responses to copyright infringement, and to improve the effectiveness of rights enforcement.
From CODA, Representative Director Takeo Goto participated in the seminar and gave a presentation to share measures and case studies on anti-piracy in Japan.
Representative Director Goto presented a wide range of specific anti-piracy projects conducted by CODA, including anti-piracy issues and challenges in the digital and online age, the importance of public-private and international cooperation, the results of the Cross-Border Enforcement Project (CBEP), the need for public awareness and education for younger generations, and CODA's educational project development.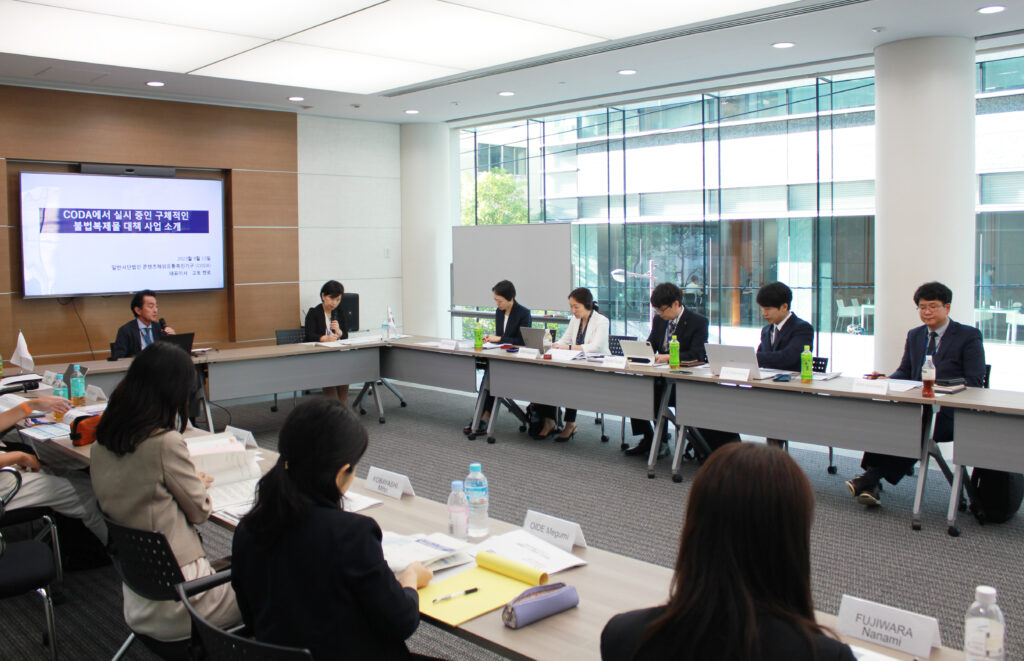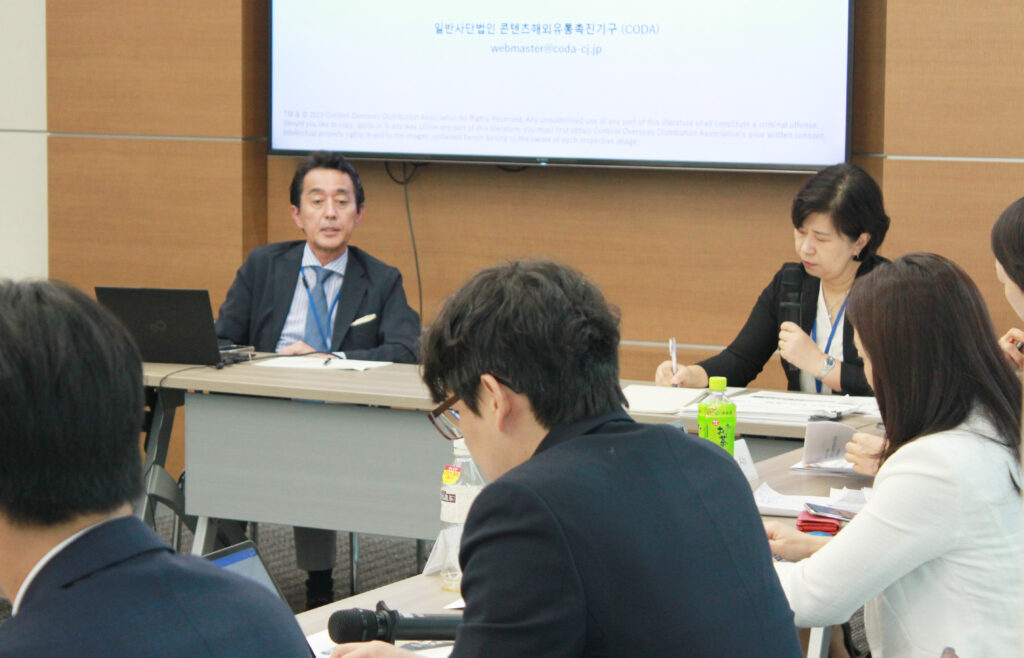 At the end of the presentation, a Q&A session and discussion was held.
"How to secure human resources and international cooperation in many of CODA's infringement countermeasures."
"About what are effective measures to take regarding P2P and torrent site infringements."
"About the results of CODA's overseas development of PR and awareness-raising in East Asia and ASEAN countries."
MCST and KCC officials asked many enthusiastic questions and engaged in a lively exchange of opinions.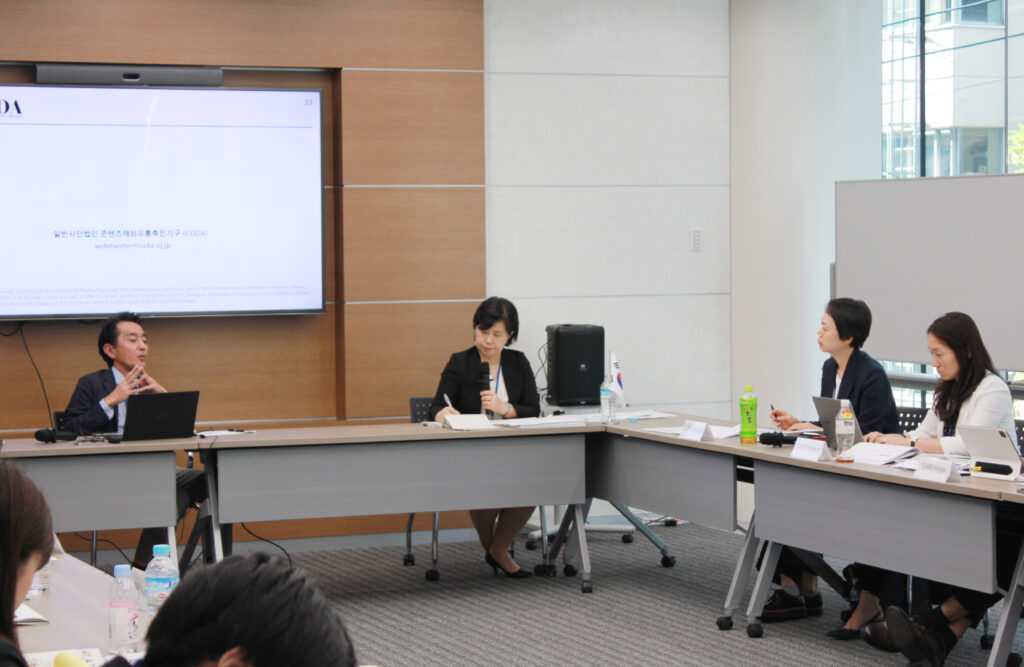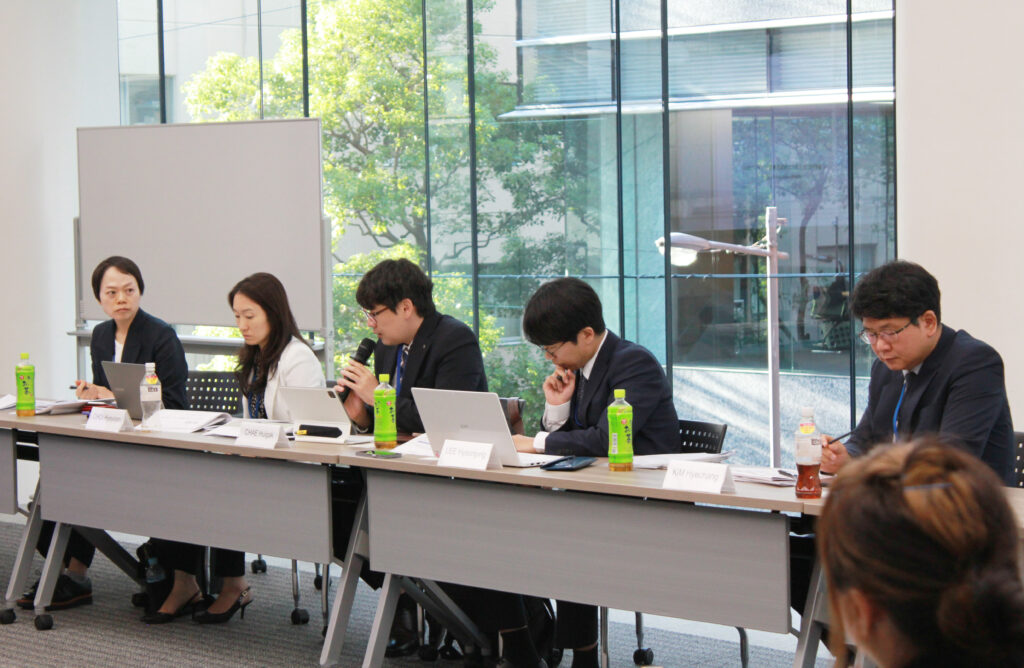 This time, we received great interest in CODA's anti-piracy measures and public awareness activities, and it was a very valuable exchange opportunity for us to reaffirm the importance of copyright protection on a global level, and to obtain information on the awareness of issues related to copyright protection in Korea.
■Reference:CBEP:Cross-Border Enforcement Project
 https://coda-cj.jp/en/activity/international/
■Ministry of Culture, Sports and Tourism (MCST) Home page
 https://www.mcst.go.kr/english/index.jsp
■Korea Copyright Commission(KCC)Home page
 https://www.copyright.or.kr/
■Visual Industry Promotion Organization (VIPO) Home page
 https://www.vipo.or.jp/
(translated by automatic translation system)
ーーーーーーーーーーーーーーー
About CODA
CODA (Content Overseas Distribution Association) was established in 2002 at the call of the Ministry of Economy, Trade and Industry and the Agency for Cultural Affairs to promote the overseas development of Japanese content and take anti-piracy measures. Japan's proud content, including music, movies, anime, broadcast programs, video games, and publishing, plays an important role in enhancing the nation's international presence and economic growth. As digital technology becomes more widespread, it is even more significant to protect Japan's content from increasingly artful copyright infringement and promote the content industry's development. CODA contributes to the deterrence and detection of online and other piracy, by sharing knowledge with relevant government agencies, organizations, and companies in Japan and abroad, to engage in direct and indirect anti-piracy measures, as well as public relations activities. Visit https://coda-cj.jp/en/activity/ for more information on CODA's projects.