On November 2, 2023, from the Korea Copyright Protection Agency (KCOPA), President Jungyoul Park, Director of the Online Copyright Protection Department Seokhoon Kim, and Senior Assistant Manager Youngjik Sohn, visited CODA and held the regular annual meeting between CODA and KCOPA.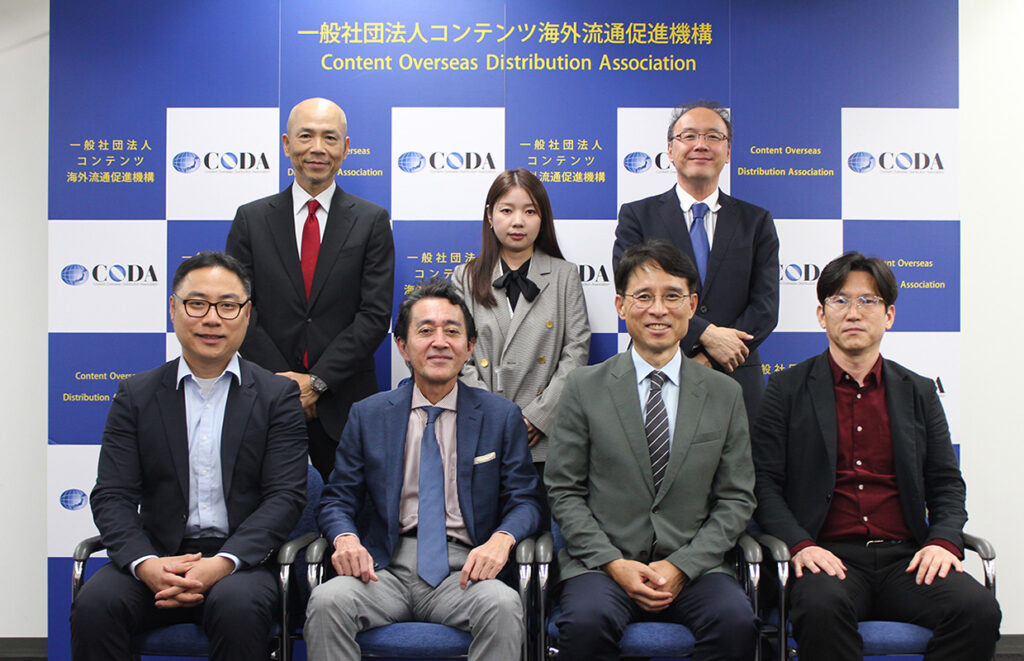 KCOPA was established in September 2016 as a control tower for copyright protection in Korea by merging the copyright protection divisions of the Korean Federation of Copyright Organizations (KOFOCO) and the Korean Copyright Commission (KCC) under the leadership of the Ministry of Culture, Sports and Tourism (MCST), the national administrative agency of Korea. In cooperation with the Copyright Overseas promotion Association (COA), a private-sector organization, we are developing various activities related to the protection of Korean intellectual property at home and abroad.
CODA and KCOPA signed an MOU in August 2017 for the protection of copyrights of both Japan and Korea overseas, and have had a good relationship for many years.
During his visit, Director Seokhoon Kim of KCOPA participated in the "FY2023 2nd Legal System Committee*" held on the same day at CODA, and gave a presentation on the latest online infringement situation and a comprehensive range of measures against infringements in Korea under the title of "Infringement Situation and Measures in Korea.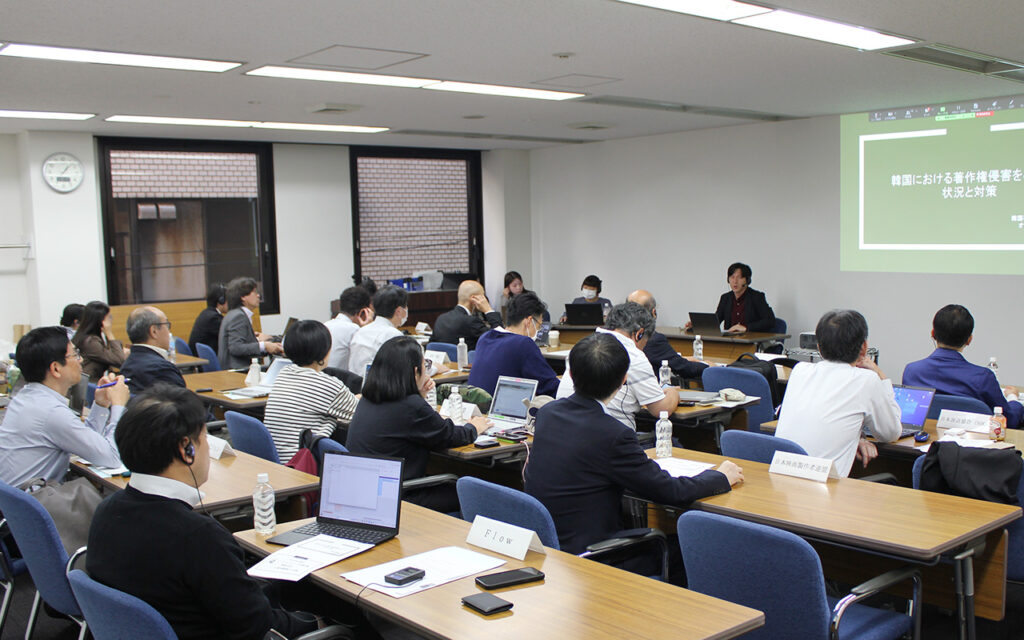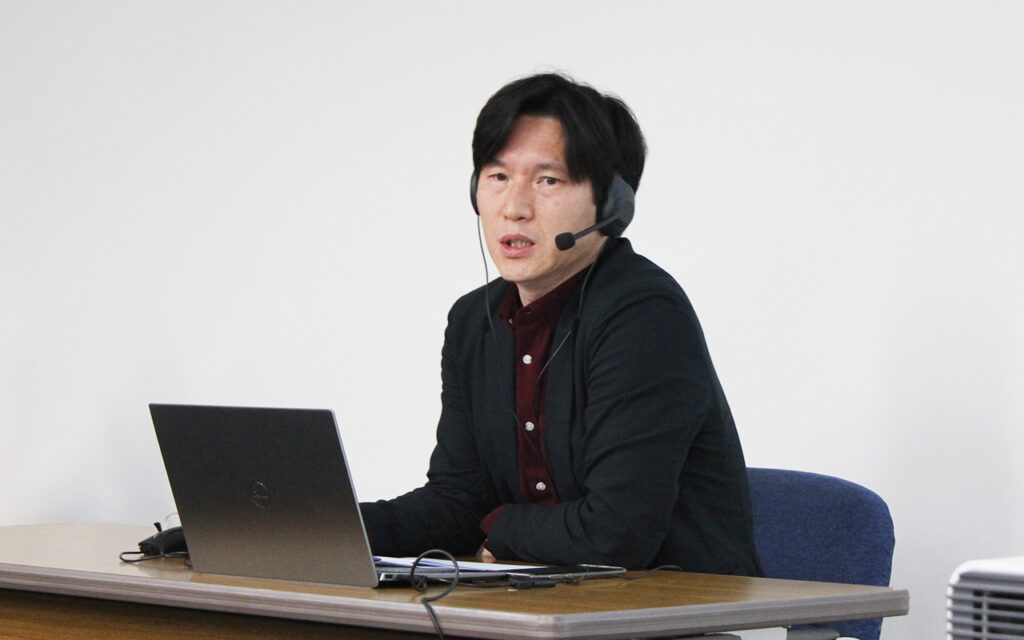 At the regular annual meeting between CODA and KCOPA that followed, Representative Director Takeo Goto and others from CODA, and President Jungyoul Park and others from KCOPA participated in the meeting, sharing information and exchanging views on the latest activities and issues related to ongoing infringement countermeasures in the future.
A working dinner between CODA and KCOPA was also held afterward, providing a very effective opportunity to deepen exchanges and further cooperation between the two organizations.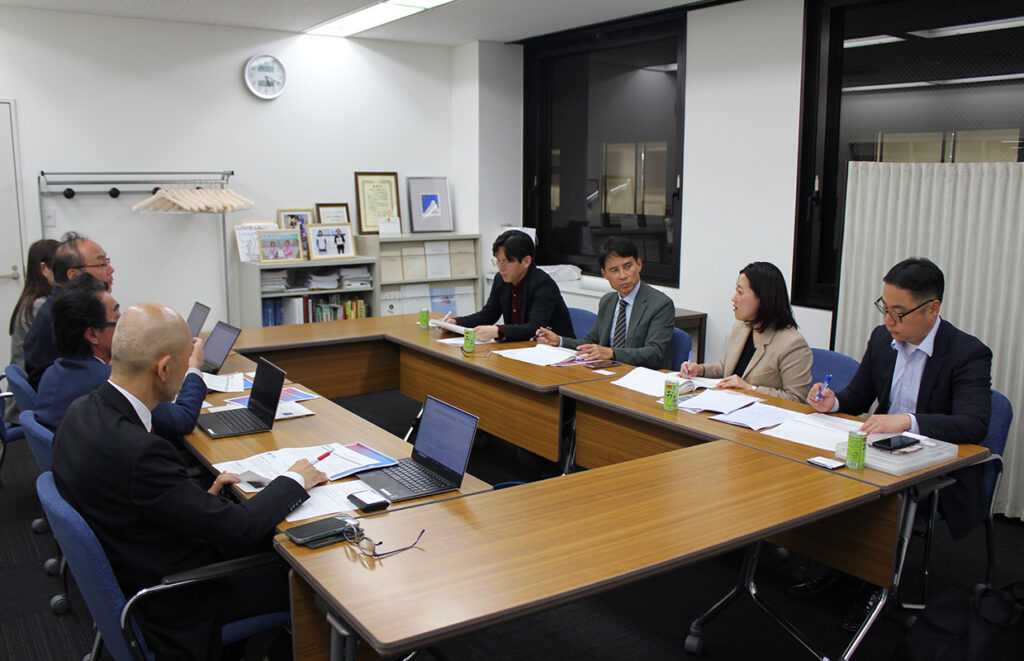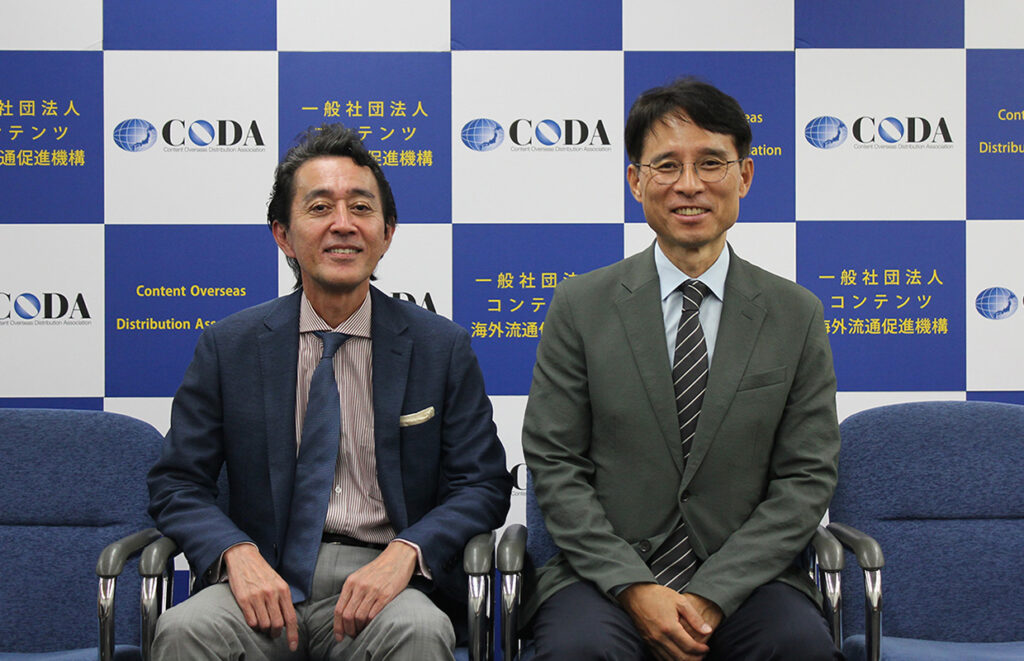 CODA will continue to share information and build a relationship with KCOPA to further strengthen cooperation for the protection of Japanese content intellectual property rights in both Japan and Korea.
*The Legal System Committee discusses copyright-related topics in Japan and abroad, as well as new trends and initiatives in the content industry, as the theme of each meeting. The purposes of the meetings are networking with content holders and providing and sharing information on critical issues.
(translated by automatic translation system)
■Korea Copyright Protection Agency (KCOPA) Home page
 https://www.kcopa.or.kr/eng/
ーーーーーーーーーーーーーーー
About CODA
CODA (Content Overseas Distribution Association) was established in 2002 at the call of the Ministry of Economy, Trade and Industry and the Agency for Cultural Affairs to promote the overseas development of Japanese content and take anti-piracy measures. Japan's proud content, including music, movies, anime, broadcast programs, video games, and publishing, plays an important role in enhancing the nation's international presence and economic growth. As digital technology becomes more widespread, it is even more significant to protect Japan's content from increasingly artful copyright infringement and promote the content industry's development. CODA contributes to the deterrence and detection of online and other piracy, by sharing knowledge with relevant government agencies, organizations, and companies in Japan and abroad, to engage in direct and indirect anti-piracy measures, as well as public relations activities. Visit https://coda-cj.jp/en/activity/ for more information on CODA's projects.